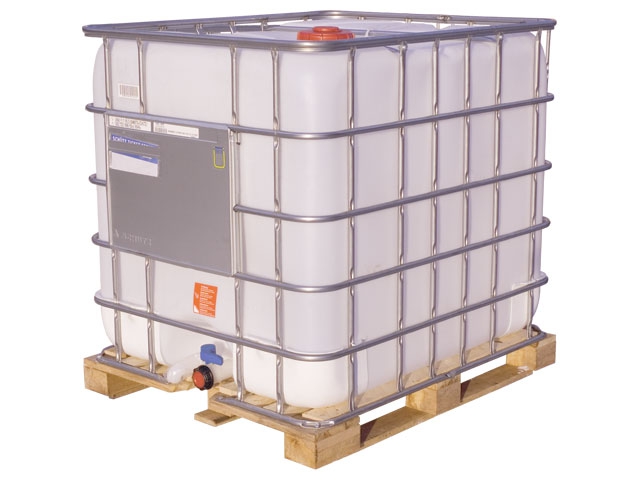 Intermediate bulk container (IBC) 1000 liters
Modern development in the field of industrial packaging. Compared with steel and plastic drums, has a number of advantages in terms of ease of use, cost effectiveness and safety for the environment and humans. It is intended for repeated use, it is optimal for transportation and storage of liquid products of various hazard classes.
Design specification: TU 2297-001-74578453-2006
Parameter
Value
Capacity, l
1000
Length, mm
1200±10
Width, mm
1000±10
Height, mm
1175±10
Weight, kg
56±2
Pallet weight, kg
- wood
- metal

23
7
The main applications of intermediate bulk container (IBC) 1000 liters - it's chemical, petrochemical, paint and food industries. Quality and technical characteristics of intermediate bulk container (IBC) 1000 liters correspond to the requirements of Russian GOST and UN recommendations for the transport and storage of dangerous goods categories I, II and III. Stringent quality requirements for manufactured products not only provide Save the packed product, but also guarantee the safety of human health and the environment.
How to buy intermediate bulk container (IBC)